BT drives growth, optimises cost and boosts coverage with Subex Business Assurance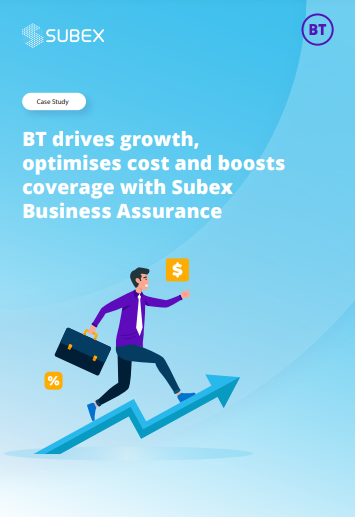 What's in the Case Study?

BT, one of the largest telecommunications firms globally, collaborated with Subex to achieve its goals of driving growth, optimizing costs, and improving coverage through Business Assurance. With Subex's Business Assurance adaptable architecture, reporting capabilities, and robust parallel processing engine, BT was able to:
• Broaden the scope of traditional revenue assurance practices
• Ensure the integrity of its business processes, financial reporting, and customer experiences across various business areas
• Reduce the risk of leakage, maintain business continuity
• Enhance processes and technologies to align with evolving business requirements and emerging digital services.
The Subex Business Assurance tool processes more than 5 billion CDR records per month in almost real-time, providing daily reconciliations on easily accessible dashboards to demonstrate where leakage may be occurring from different product lines. To learn more about how Subex's Business Assurance tool and team of professional analysts and design experts supported BT in quickly expanding coverage and providing business assurance during ongoing transformation, download this free case study now!