CSP reduces bad debt by over 10% within 2 months
A Middle East Tier 1 CSP improves bad debt collection by $2.8 million and identifies dealers with a bad debt propensity of over 60% through Subex Business Assurance.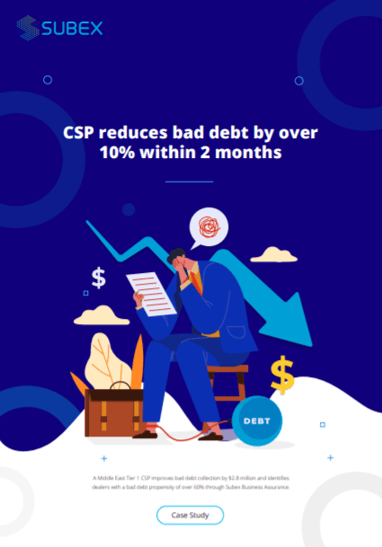 What's in the Case Study?
Bad debt is a serious issue for the CSPs, leading to high collection efforts and commission charges. It affects the overall system and operational processes, which in turn lead to high revenue leakages and average subscriber experiences.
In this case study, we look at the case of a Tier-1 operator who incurred high revenue leakages due to bad debt and a discrepant collection process.
The operator used Business Assurance to combat gaps in policies, outstanding overheads, suspension activity error, billing delays. Further, it helped them to achieve:
• Improved profit and optimized collections from partners and customers
• Improved average time of collection and cost
• 360o view on the whole collection process
• SImplement an analytics-based model to understand high-risk customers and their usage pattern

Download the case study to read more!