Dhiraagu accelerates growth and strengthens its Business Assurance coverage with Subex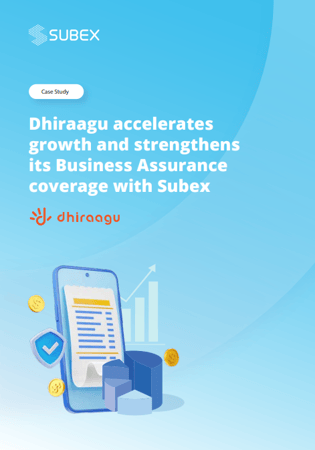 What's in the case study?
Dhiraagu, the leading telecom provider in the Maldives, has teamed up with Subex, a digital trust solutions provider, to enhance its Business Assurance coverage. The partnership is part of Dhiraagu's digital transformation strategy to improve its efficiency and enable effective systems for future technologies. Subex's Business Assurance tool will monitor and analyze Dhiraagu's core revenue streams through various audits and controls, ensuring effective risk mitigation in critical areas such as roaming services.
The partnership with Subex simplifies operations, improves efficiency, and enhances customer experience while minimizing revenue losses. The program from Subex is flexible and scalable, enabling Dhiraagu's Business Assurance to meet its business, technology, and customer requirements. By leveraging their respective strengths, the collaboration between Dhiraagu and Subex has become a true business alliance where both organizations are working towards shared goals and objectives.