Increasing E-Wallet Deposits and Revenue through Bank-to-Wallet Nudge Framework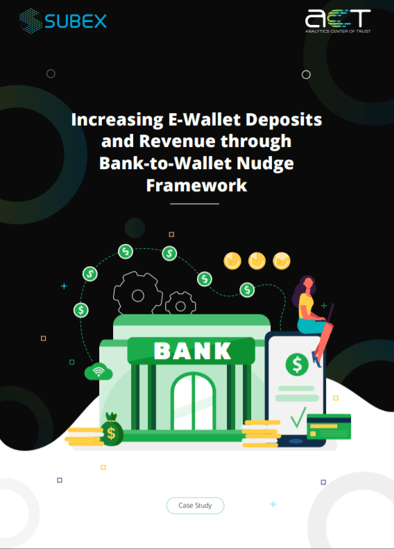 What's in the Case Study?
Despite the consistent and robust increase in electronic payment methods worldwide, the diffusion of electronic wallets is still far from widespread. One of our e-wallet customers identified that many consumers still preferred traditional banks as transaction facilitators. Subex used the Nudge framework to encourage customers to increase the usage of e-wallets and enabled more transactions within the network.