Safeguard your OSS/BSS transformation with migration assurance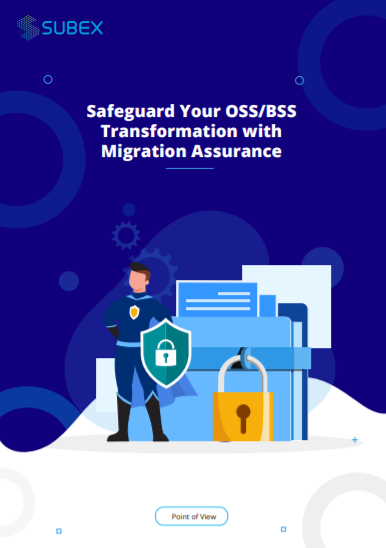 What's in the Point of View?
Close to 50% of Telco OSS/BSS transformations are found to increase the risks of revenue leakage creating huge impact on their business and customer experience (Source: KPMG survey). Migration failures often lead to billing errors, and the customer dissonance arising from such instances can harm both the revenue and reputation of Telcos. The challenges involved in monitoring and evaluating the migration process eventually affect the quality of the migrated data.

This POV, "Safeguard Your OSS/BSS Transformation with Migration Assurance" underlines the need for having a "third-party watchdog" to monitor the migration process right from the beginning to the end, and even beyond that. It also details how the monitoring activities need to be performed and what is the measurable outcome from this proactive third-party migration assurance strategy.