Song Analytics:Capture Customer Delight on Music Streaming Platforms for Revenue Growth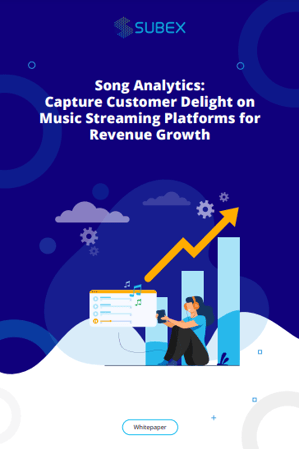 What's in the Whitepaper?
Online music streaming services have become extremely popular for users to listen to favorite songs and discover new music, podcasts, and any other form of audio content. Even though online music platforms provide these audio-based services, they also collect large amounts of data on users' listening habits to generate behavioral insights and content recommendations. However, on a deeper level, it can also help online music partners recognize content that sells and make the right business decisions accordingly.
This paper explains how Subex designed an end-to-end "Song Analytics" solution for a leading African telco to scale the business of its music platform. It also describes revenue-generating use cases of an AI/ML-based song analytics solution.
Download the whitepaper to know more!