Strengthen your Invoice assurance process for improved customer experience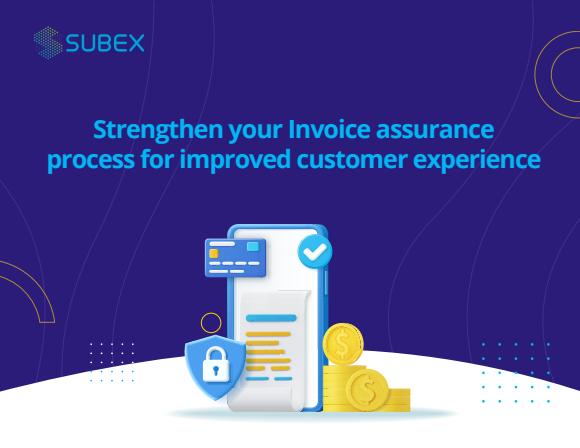 What's in the Flyer?
TM Forum's 2022 Survey highlights customer experience as a key driver for Assurance across user journeys from onboarding to billing and customer management.    
Invoice discrepancy resolution is a critical component of a user journey and, if not addressed at the right time and pace, may result in a bad customer experience leading to churn and sometimes high revenue leakages due to billing issues.   
Telecommunications companies can address these issues by investing in a robust solution containing embedded AI capable of identifying all outliers appearing on invoices. This involves parsing the data correctly and performing accurate reconciliations. 
Subex's Invoice Assurance solution allows communications service providers (CSPs) to achieve this while also gaining operational insights using capabilities such as DIY (do-it-yourself) configuration and automation. It helps to achieve:
Automated import and validation

360-degree view of billing cycles 

End to end support for invoice validation