Tier 1 APAC Operator Leverages Margin Assurance to reduce Revenue Loss by 10.24% in domestic roaming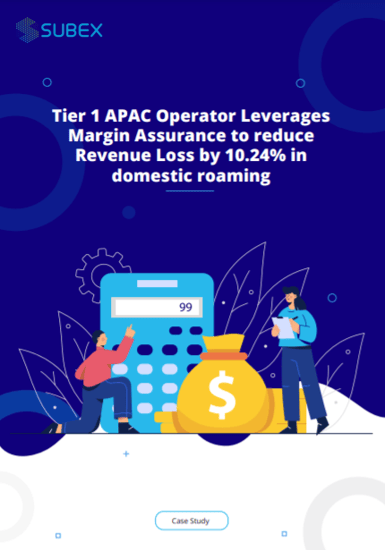 What's in the Case Study?
Stagnating revenues from product performance due to manual approaches and a lack of real-time insights to track customer behavior is forcing CSPs to find alternate ways to preserve margins.
CSPs continue to invest and diversify their business model; however, they need to keep a close check on margins to assess profitability. In this case study, we discuss, in detail, how a Tier 1 APAC operator eliminated product performance and customer management challenges and achieved:
Improved profitability by extending margin analysis across partners and eliminating low performing plan with analysis




Enhanced their network by tracking roaming behavior of subscribers with an analytics-based model that uses cellular IDs and CDRs




Gained holistic visibility by monitoring roaming KPIs through dashboards built around different dimensions



Download the case study to read more!