Tier-1 Operator Combats Bypass Fraud with Subex Fraud Management System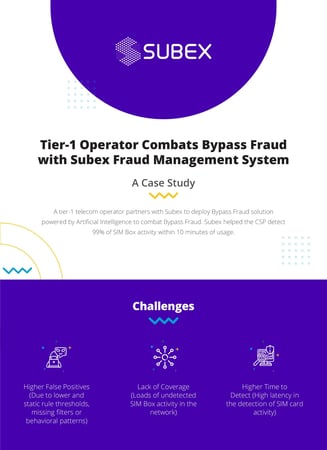 What's in the Case Study?
Bypass continues to be a recurring problem across the globe for more than a decade now and has grown over 200% in the last few years. Telcos are not able to effectively mitigate Bypass fraud as perpetrators have become smarter over the years.
This Case Study includes the following:
1. The challenges faced by the tier-1 telecom operator with the traditional approach of tackling bypass fraud
2. Subex's AI-based techniques approach to combat Bypass fraud.
3. The results of the engagement which highlights how an AI-powered solution can detect 99% of the SIM BOX activity in the first 10 minutes of usage