Tier 1 operator leverages Subex Revenue Assurance to improve margins and profitability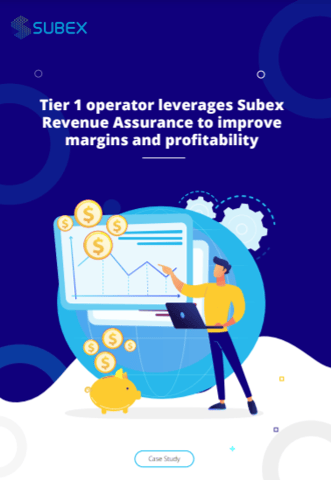 What's in the Case Study?
CSPs are often challenged to gain a unified view into product performance and accurate, real-time information into their margins in the hope to drive better decisions to reduce cost, improve operations, and increase profitability.
This case study discusses how a Tier 1 operator leveraged the expertise of Subex's Revenue Assurance solution to solve its biggest challenges causing huge revenue loss. Through the engagement, Subex was able to help the operator achieve a :
Massive improvement in savings by enabling cost and revenue analysis

Make informed decisions

Track profitability across different levels
Download this case study to know more!