Unitel spearheads the detection and prevention of voice frauds with Subex's Signaling Security Solution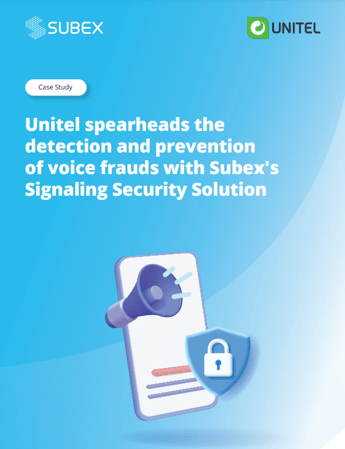 What's in the case study?
Unitel, one of the leading operators in the APAC region, spearheaded the detection and prevention of CLI Spoofing with Subex's Signalling security solution. Unitel chose Subex's Signaling Security solution for its unique ability to mitigate complex and emerging fraud by monitoring traffic at a protocol level and in real time. Through this engagement, Unitel was able to effectively safeguard their businesses and also enrich their customers' experience. Read this case study to know more.